BODAQ Self-Adhesive Tile Film
• Create unique spaces with our diverse patterns, luxurious designs and 3D effects
• Sticker- type products make installation quick and easy, even without the use of anyprofessional tools
• Easily appliance on glass, tiles, MDF, etc.
• With Eco-friendly materials, we pursuit a much safer and healthier environment.
(Anti-fungal, Anti-bacterial, Free of Six Heavy metals/Formaldehyde)
• Excellent product that has a high resistance against moisture and pollutants due to its special surface coating.
Installation of Different Types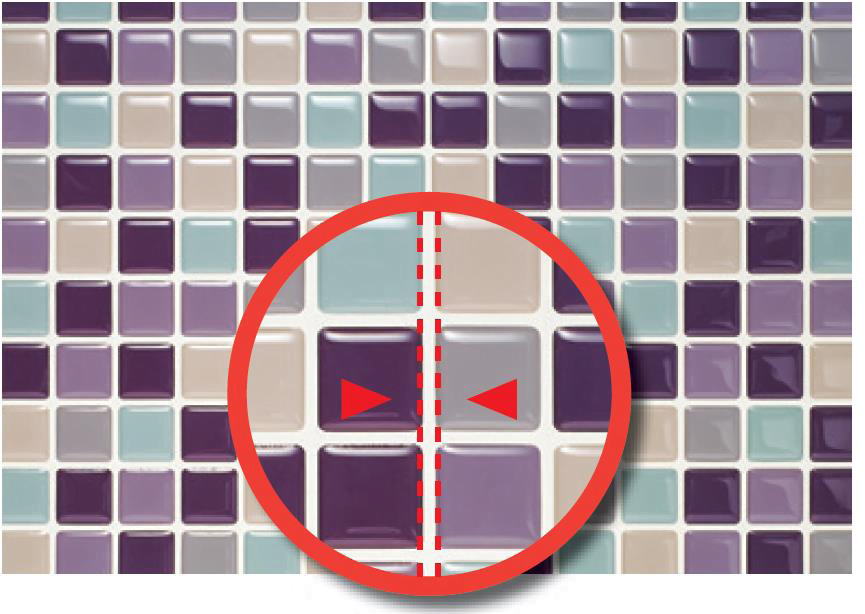 TYPE 1. Plain Type
Overlap the end parts for a more natural look.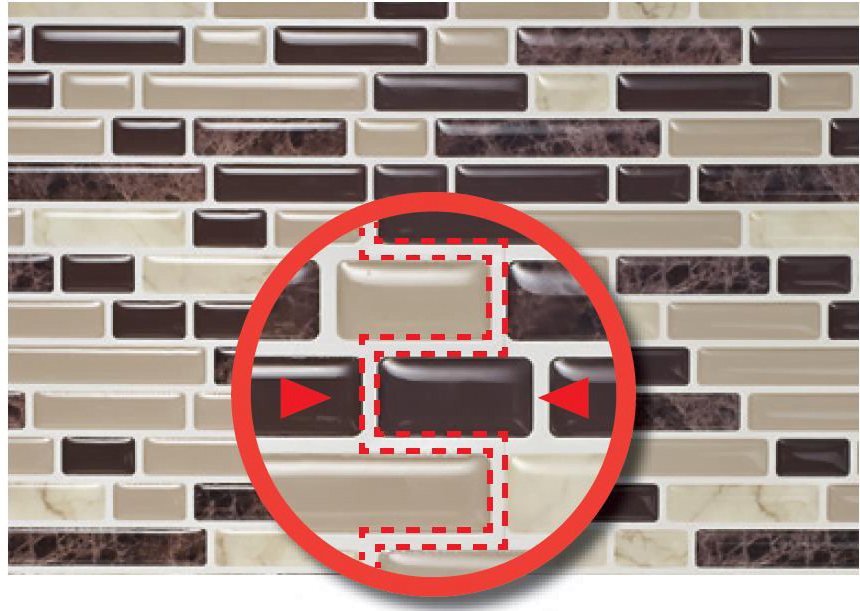 TYPE 2. Brick type
Make sure to fill in the spaces by overlapping the patterns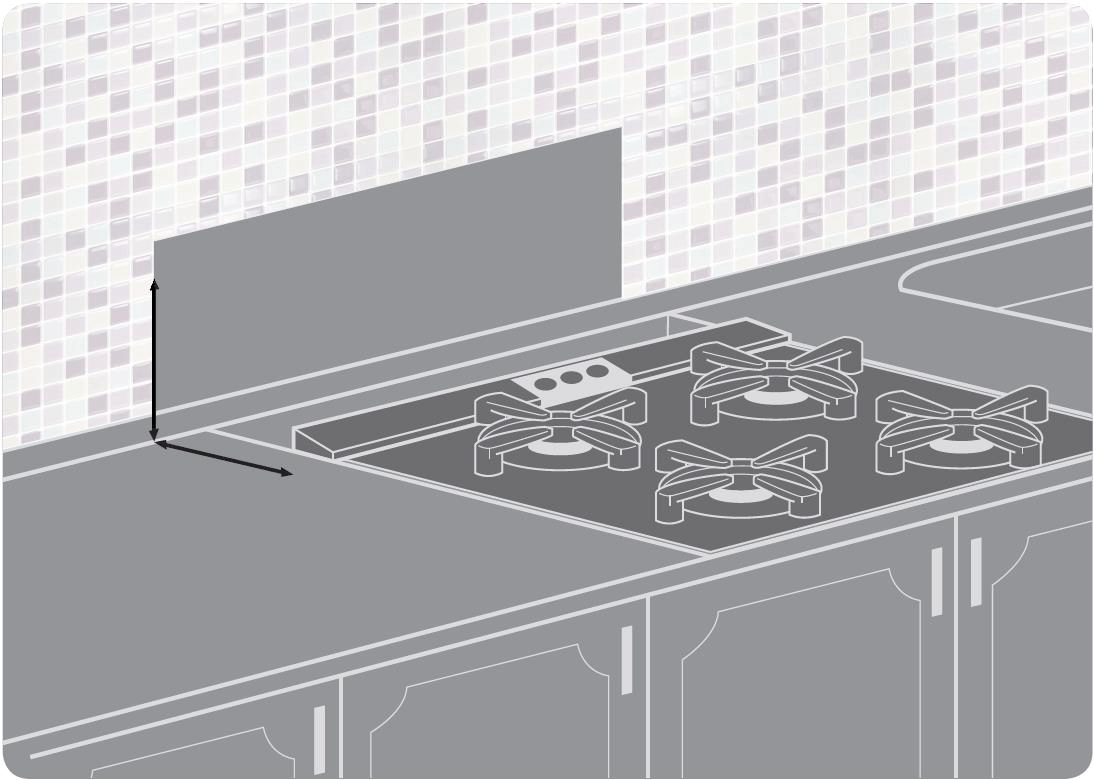 • Long term exposure to direct sunlight may cause minor discoloration.
• Try to attach the plates in place at one try, since the adhesives are very strong
• Extreme environments may cause deformation or damage to the product. (Best performance between 10℃ and 30℃)
• Use cleaning solutions and wipe with soft cotton sheets or superfine fibers to clean the surface.
• Avoid contact with direct flame for it may cause the product to deform. Keep at least 8 inches of safety distance form fire.
• Adhesion may reduce when left exposed or repeatedly detached.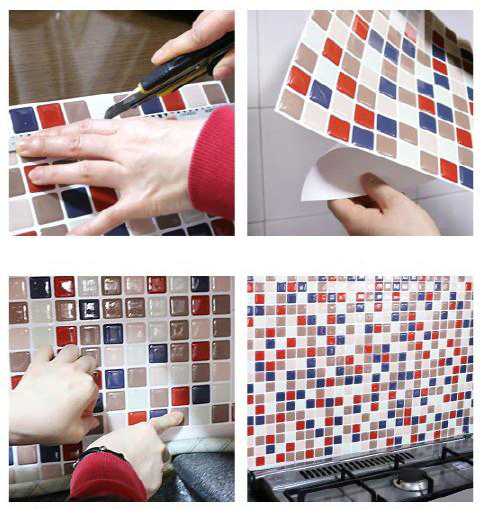 Various patterns, sensible colors make anyone design their own place easily.
Stuffy places like Old kitchen wall, Grimy wall-tile and Glass can be changed
more luxurious and clean
Do it yourself! You can be an expert
BODAQ-tile is very easy to be applied by cutter, ruler, and scissors
No need any special tool, you can apply BODAQ-tile yourself!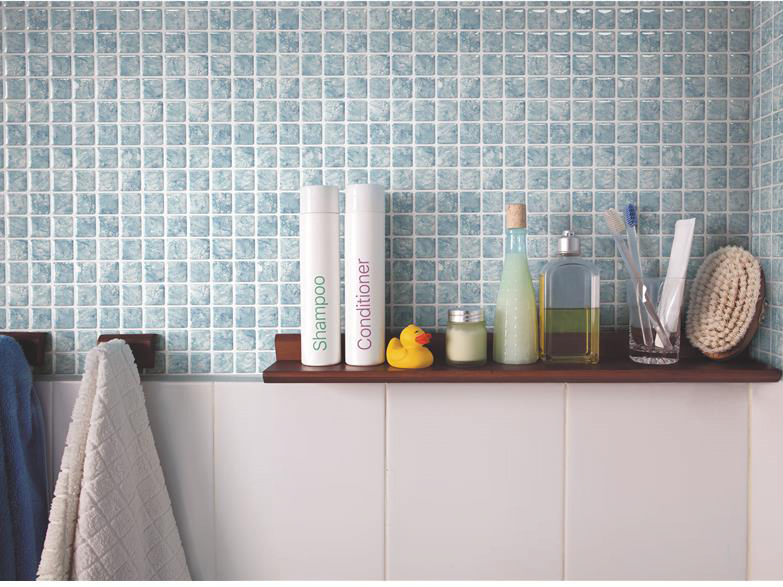 SQW14 Create a refreshing look with simple steps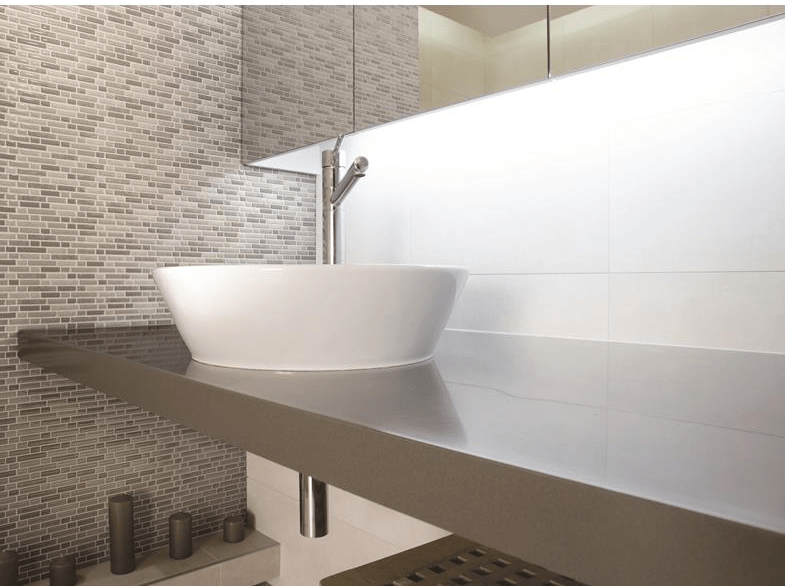 BRW01 Irregular stone patterns create a luxurious mood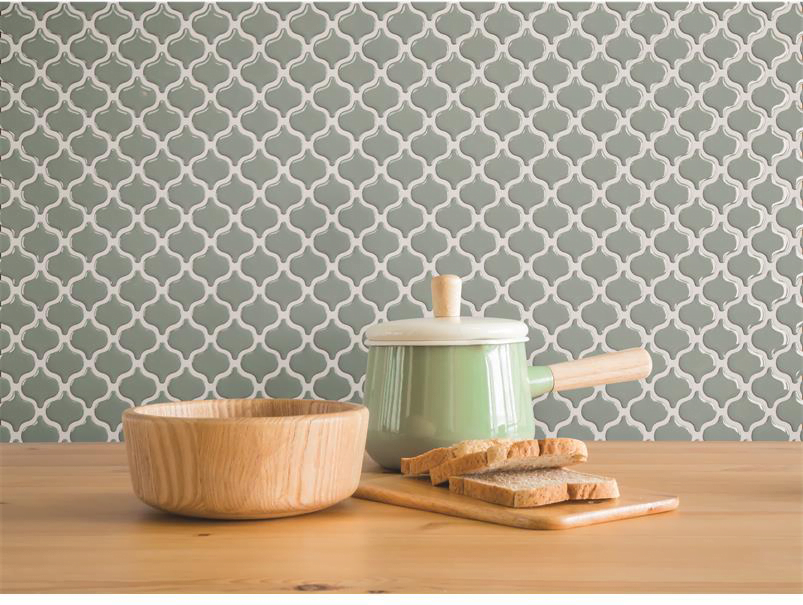 DMW03 Adding curves can soften the monotone look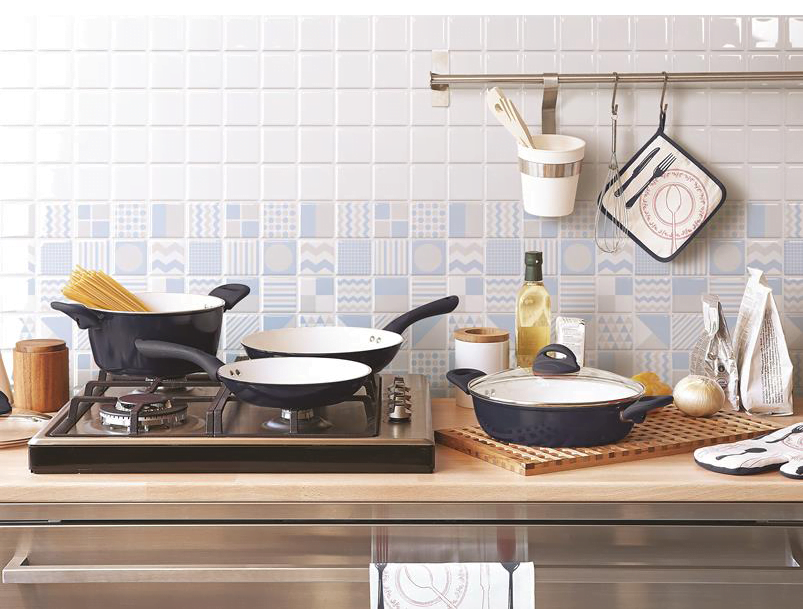 BSW01 The neat white tone
BSW03 and bright geometric patterns create harmony.